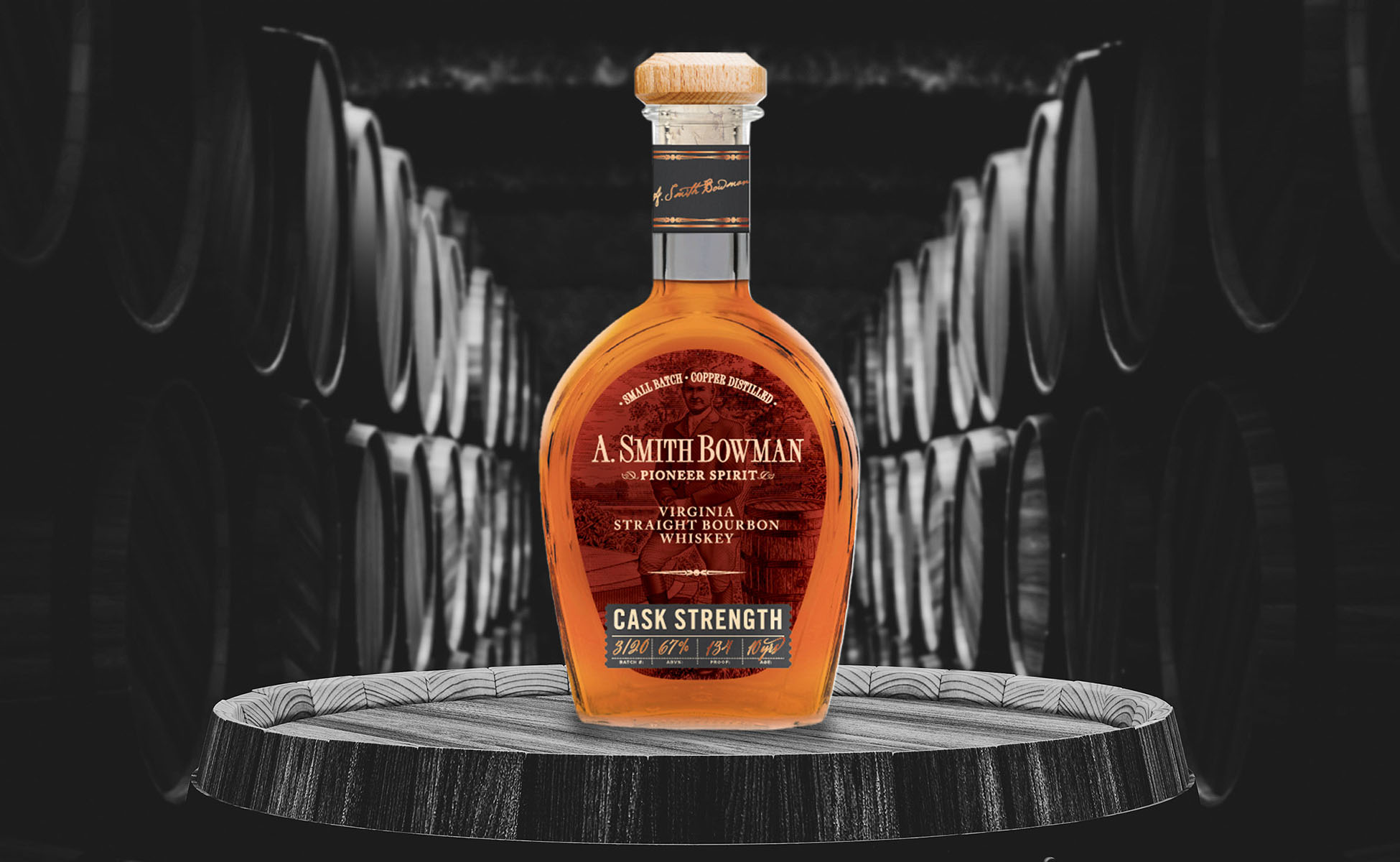 A. SMITH BOWMAN CASK STRENGTH BOURBON IS LATEST RELEASE FROM VIRGINIA'S OLDEST DISTILLERY Packing a Punch at 141.1 Proof, New Cask Strength is Permanent Addition to Line Up
FREDERICKSBURG, VIRGINIA (June 10, 2021) – A. Smith Bowman Distillery, known for its award-winning single barrel, small batch, and experimental spirits, is adding a permanent expression to its portfolio, A. Smith Bowman Cask Strength Bourbon. Aged a minimum of 10 years with barrels hand-selected by Master Distiller Brian Prewitt, the A. Smith Bowman Cask Strength will be an annual release, bottled uncut and non chill-filtered.
The first release will be available in late June, and is a high proof lover's delight, coming in at 141.1 proof. Tasting notes for this bourbon describe it as starting off with the aroma of vanilla, apple, and dried cherries. Hints of toasted pecan and candied nuts give way to brown sugar, brown spice, and toasted coconut. The finish is oily and viscous with a delicious aftertaste that keeps going on long after the final sip.
"We're excited to add another offering in the A. Smith Bowman line of bourbons, especially a Cask Strength, which we're sure will be really popular with our fans, said Master Distiller Brian Prewitt. "This first release in this annual series contains barrels selected from the lower tiers in Warehouses A1 and A. We thought the flavor combinations resulted in a delicate sipping bourbon that drinks like a much lower proof. We hope you agree!"
The A. Smith Bowman Cask Strength Bourbon will be available in select markets in the United States, as well through the A. Smith Bowman Distillery gift shop via online lottery. Bottles are packaged in 750 mL and suggested retail pricing is $99.99.