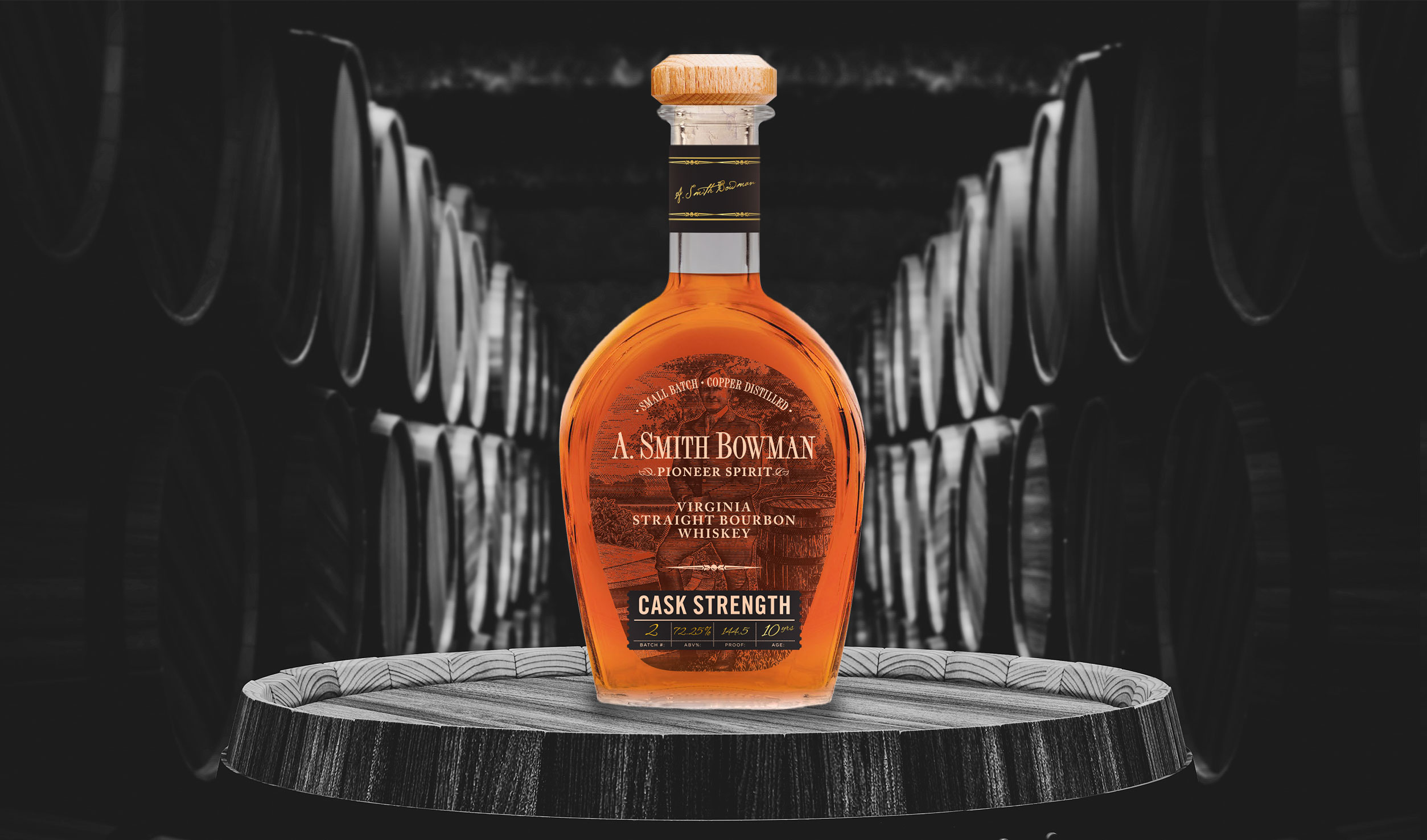 A. Smith Bowman Cask Strength Online Lottery Makes Its Highly-Anticipated Return
FREDERICKSBURG, VIRGINIA (December 6, 2022) – A. Smith Bowman Distillery, known for its award-winning spirits and time-honored process, is back with another online lottery for its Limited Edition 10-Year Cask Strength Virginia Straight Bourbon Whiskey. Aged a minimum of 10 years, this batch of limited-edition whiskey is 144.5 proof, packing an even greater punch than before.
Tasting notes for this bourbon describe it as starting off with apple and cherry flavors followed by vanilla and roasted nuts, which strike a great balance between the soft, sweet floral notes and strong wood char flavors. The nose is strong of cherry and toast with a slight hint of leather and caramel. This bourbon is bottled uncut and non-chill-filtered, with a slick, peppery, and crisp aftertaste that leaves the tongue feeling like it's bouncing in delight from the intensity of the experience.
The online lottery will begin on December 9th at 10 a.m. Winners will be randomly selected at noon and notified by the end of the day on December 16th. Winners will have three weeks to pick up their bottle from the Distillery. Participants should be on the lookout for a confirmation email in their inbox or spam/junk folders. The A. Smith Bowman Cask Strength Bourbon will be available in select markets in the United States, as well as through the A. Smith Bowman Distillery gift shop via the online lottery. Bottles are packaged in 750 mL, and the suggested retail price is $99.99.