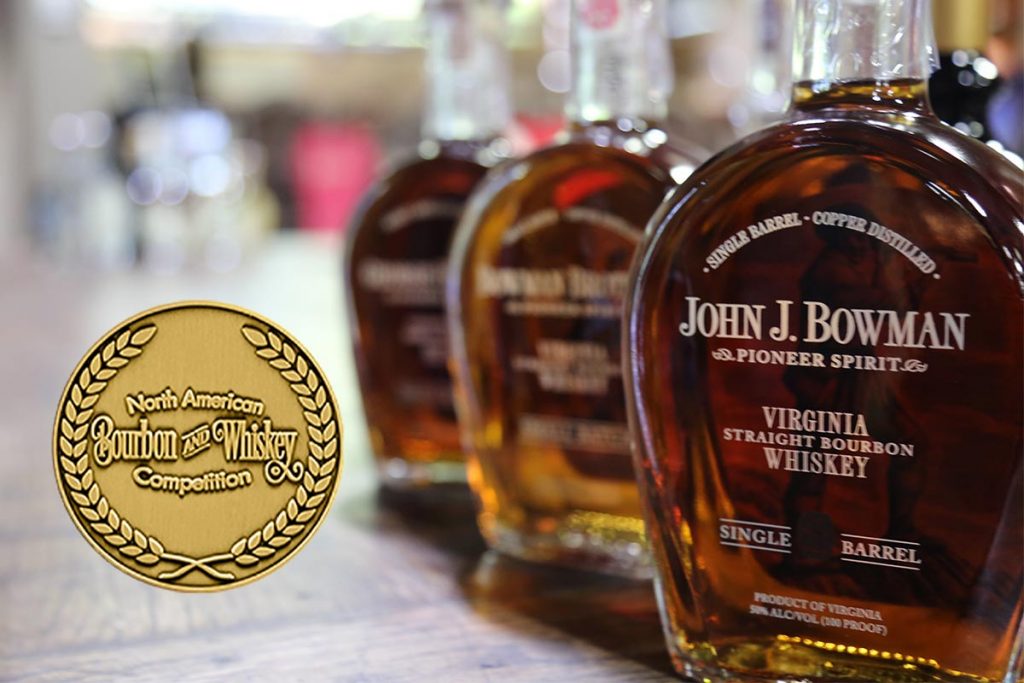 FOUR A. SMITH BOWMAN BOURBONS AWARDED AT NORTH AMERICAN BOURBON & WHISKEY COMPETITION Two Bourbons Win Gold Medals and Two Awarded Bronze
FREDERICKSBURG, VIRGINIA (Sep. 21, 2021) –Four A. Smith Bowman bourbons received medals at the 2021 North American Bourbon & Whiskey Competition (NABWC). John J. Bowman Single Barrel and A. Smith Bowman Cask Strength each received Gold medals, and Bowman Brothers Small Batch and Isaac Bowman Port Finish received Bronze medals.
"We feel honored to be the recipient of these four awards," Master Distiller Brian Prewitt said. "We take pride in producing top quality spirits, so to be recognized in this way is very humbling for us."
The NABWC, which was founded in 2014, promotes excellence in bourbon, whiskey, and moonshine through a double-blind competition and is based on a 100-point scale. The spirits are judged by styles and price categories.
For more information, visit the 2021 NABWC website.