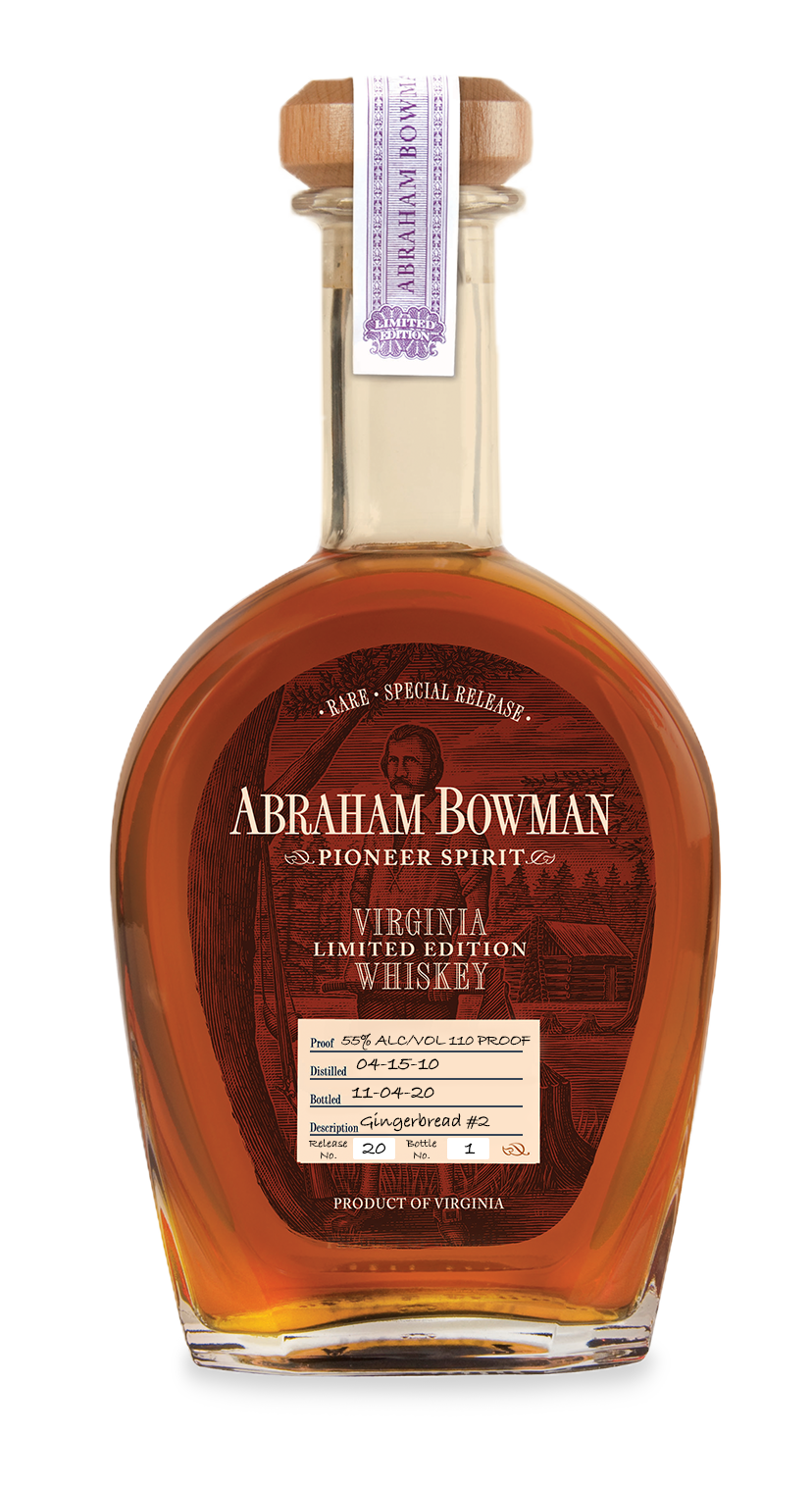 110
PROOF
55%
ALC/VOL
ABRAHAM BOWMAN
Release No. 20 | Gingerbread #2
Our 110 proof Gingerbread #2 was aged for 10 years and features delightful aromas of ginger and brown spice galore, with strong notes of vanilla and hints of nutmeg. Taste the flavors of wonderful toasted oak with caramel pralines moving almost to a hint of graham cracker and fig. This bourbon has a medium mouthfeel with a huge impact of flavor; sweet confectionary notes that warm the palate and finishes with a flavor that lingers pleasantly without overstaying its welcome.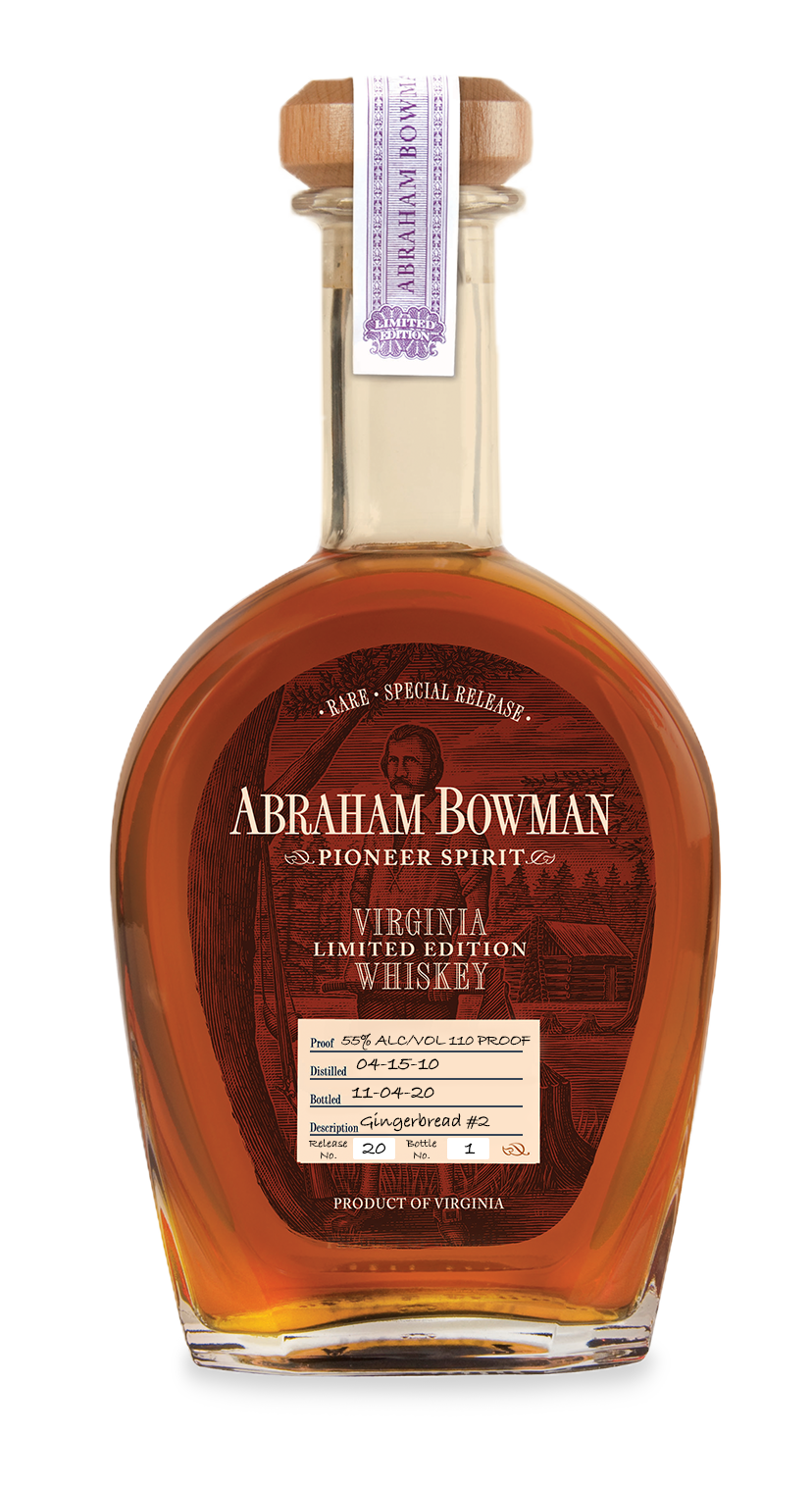 110
PROOF
55%
ALC/VOL
ABRAHAM BOWMAN
Release No. 20 | Gingerbread #2
Our Gingerbread Beer Finished Bourbon was released in 2013 with tasting notes of gingerbread spice, toasted nuts, and cinnamon. The barrels used for this bourbon had quite a journey, originally aging Bowman Brothers Bourbon from 2004 to 2012. In 2012, the barrels were given to Hardywood Brewery in Richmond, Virginia where they aged their award-winning Gingerbread Stout inside for 12 weeks before being returned to us.