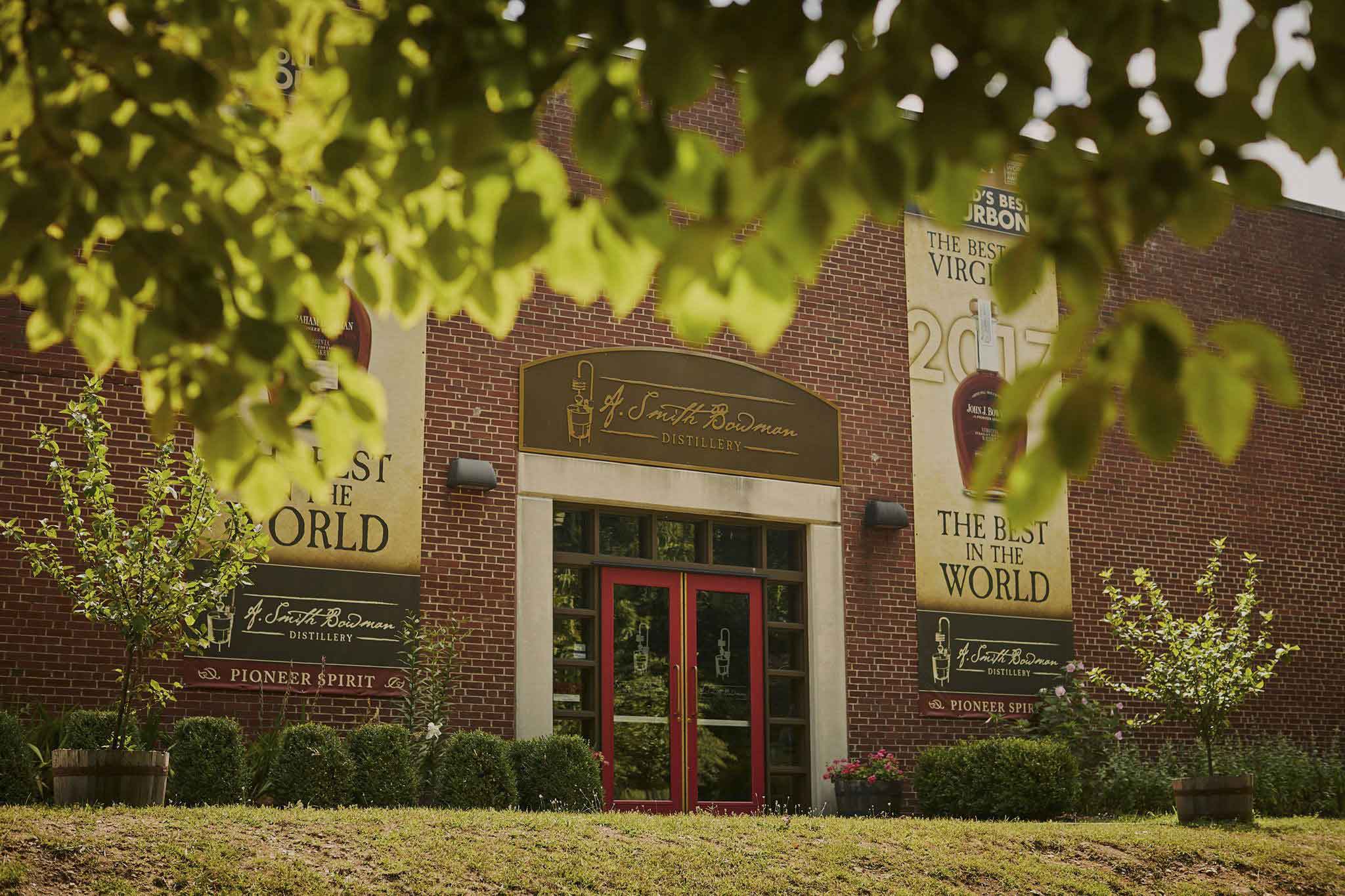 A. Smith Bowman Distillery NAMED SMALL BUSINESS OF THE YEAR BY FREDERICKSBURG REGIONAL CHAMBER OF COMMERCE
FREDERICKSBURG, VA (Apr. 30, 2021) – A. Smith Bowman Distillery was recently honored with the Small Business of the Year award from the Fredericksburg Regional Chamber of Commerce at the organization's 30th annual Awards & Gala event.
The Distillery received the award for the perseverance and community spirit it exhibited during the COVID-19 shutdowns of 2020. As reported in The Free Lance-Star, "Shutting down to the public for months when COVID-19 hit, the business pivoted from one kind of distilled product to another, producing hand sanitizer and disinfectants. The first batches were donated to local front-line workers and those at risk in the community."
The idea to produce sanitizing solutions came about shortly after the distillery announced it was suspending visits and tours on March 15, 2020. As health concerns escalated in the community and sanitizers were being cleared from the shelves as fast as they could be set out, Master Distiller Brian Prewitt saw an opportunity to keep his staff employed by working to serve the community. Rather than close its doors completely, A. Smith Bowman Distillery used its supplies, equipment, and personnel to start producing surface and hand sanitizer, which was donated to first responders, hospitals, and numerous other local organizations.
"After being in the community for so long, and being such a big part of the community, we all felt we were able to do this," Prewitt said in an interview with The Free Lance-Star in March 2020. "We're not looking to make a profit, we're just trying to help the community out."
Learn more about A. Smith Bowman Distillery's impactful COVID-19 pivot and the impetus behind its Small Business of the Year award here.