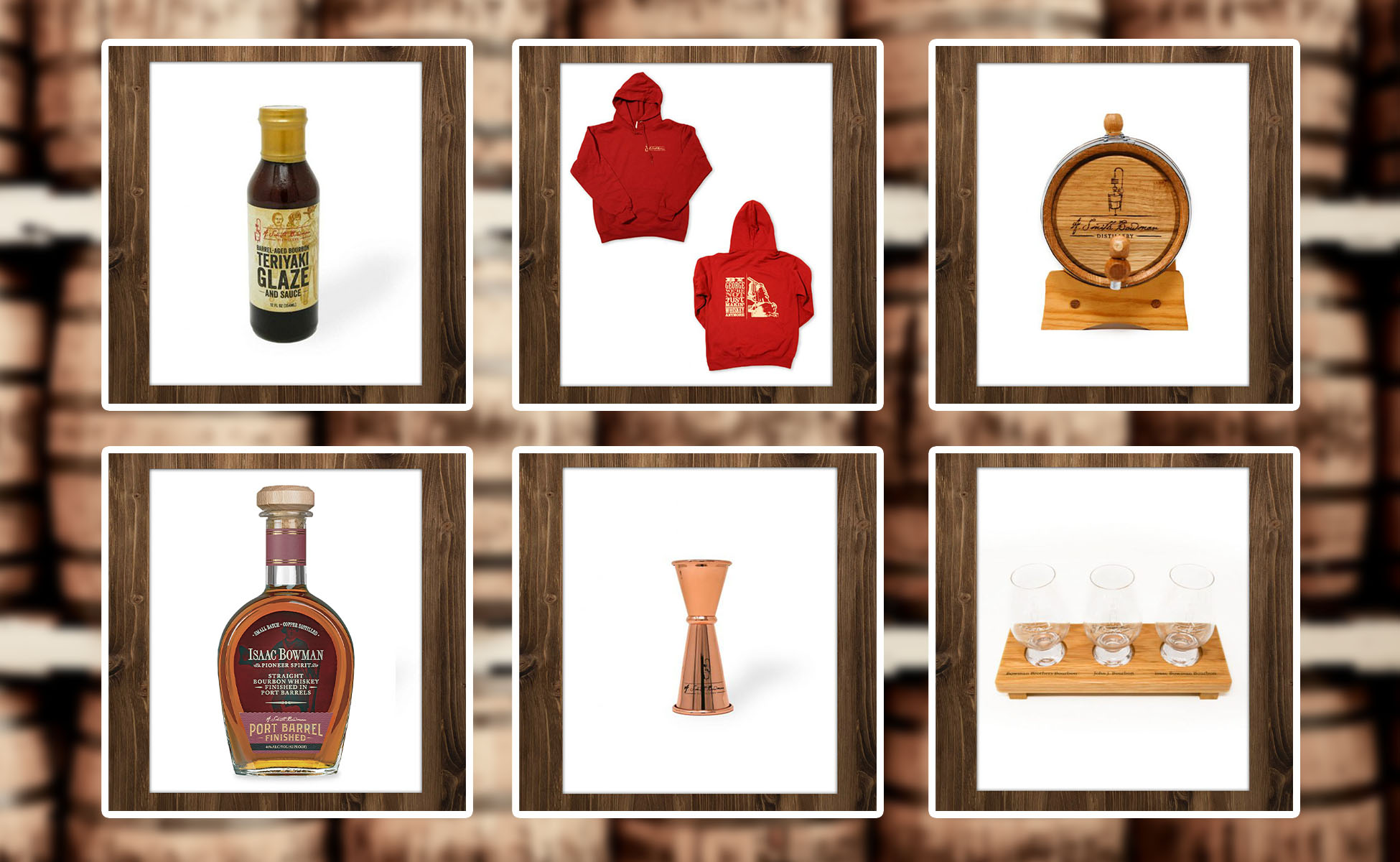 BEST FATHER'S DAY GIFTS FOR BOURBON LOVING DADS
For the man who has taught you a lot about life and was there for your most memorable moments, Father's Day is the time to give the perfect present to the bourbon-loving dad in your life. Whether he's new to the spirit or has been a connoisseur for a while now, these gifts are a great addition to his growing bourbon collection, bar cart, or fridge.
Shopping for your husband as well? These unique whiskey Father's Day gifts will show him just how thankful you are for all that he does for you and your children.
Is the father figure in your life a passionate enthusiast looking to build out his whiskey collection or re-stock his old favorite pour? Helping him curate his collection with our top-notch and award-winning spirits is a great gift for Father's Day — plus, he might open a bottle for you both to share on the day of. Add in a flight board so he can sample his spirits just like at our Distillery!
Get dad everything he needs to take his at-home bourbon bar up a notch! Whether he's hosting a watch party for the latest game or simply enjoying some whiskey and me-time, a gift of bourbon glasses, tools, and essentials will help elevate his cocktail skills (or just enjoy his neat pour even more). Consider giving him a Copper Cocktail Shaker, a Jigger, or bourbon glassware that will give him the best results for every cocktail he mixes up.
Is your dad or husband our Distillery's greatest fan? Get him a high-quality hat, sweatshirt, or Virginia is For Bourbon Lovers T-shirt so he can be the talk of the town every time he reps Virginia's oldest and most award-winning Distillery. For a guy who doesn't like asking for directions, he'll be directing his friends to head to our Distillery every time he wears one of these.
Is your dad not only a bourbon lover but also a legendary grill master? Arm your dad with a gift for a griller who has everything — bourbon-inspired sauces. Perfect for meat, veggies, and backyard barbeques, your pops won't keep these in the pantry very long. (They're so good, we recommend buying a bottle for yourself as well.)
Help your father take the bourbon aging process into his own hands with a personal whiskey barrel! Whether he wants to serve guests from a continually-aged A. Smith Bowman Distillery whiskey barrel or invent his own whiskey concoction, this personal barrel is a great whiskey gift and will last for years (and bottles) to come.