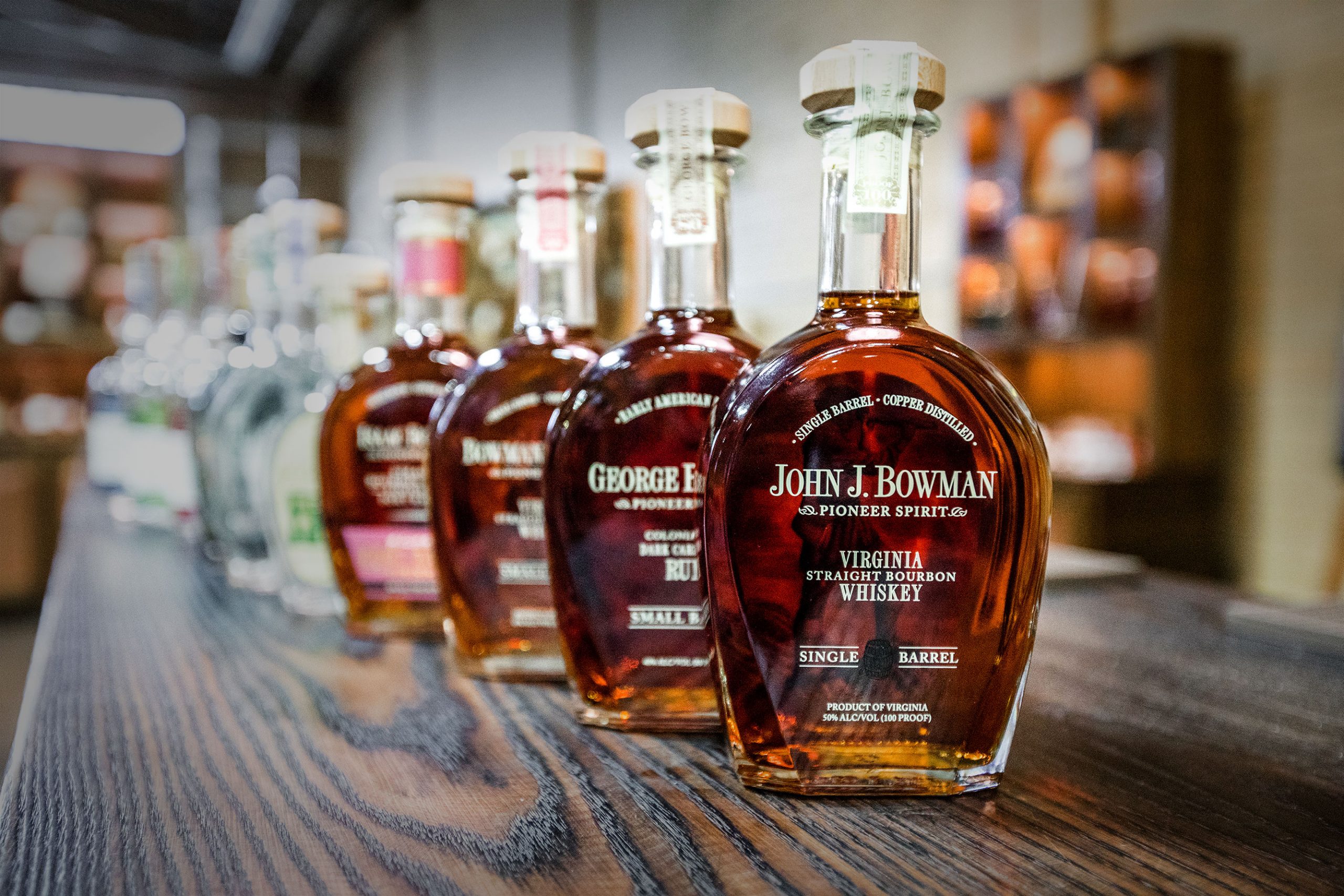 THREE A. SMITH BOWMAN DISTILLERY BOURBONS RECEIVE AWARDS AT AMERICAN WHISKEY MASTERS
FREDERICKSBURG, VIRGINIA (August 19, 2020) – Three of A. Smith Bowman Distillery's bourbons were honored at the 2020 American Whiskey Masters. Isaac Bowman Port Finished Straight Bourbon Whiskey and John J. Bowman Single Barrel Virginia Straight Bourbon Whiskey were awarded Gold medals. Bowman Brothers Small Batch Virginia Straight Bourbon Whiskey was awarded a Silver medal.
"We feel honored to be presented these awards," Master Distiller Brian Prewitt said. "These medals serve as a testament to our team's hard work, and our continuous commitment to producing quality spirits."
The American Whiskey Masters is chaired by The Spirits Business and a panel of leading spirits specialists. Spirits are judged in a blind taste test and awarded by category.
For more information about A. Smith Bowman Distillery whiskies, visit www.asmithbowman.com.
About A. Smith Bowman
A. Smith Bowman's distilling roots date back to the years before Prohibition when the Bowman family had a granary and dairy farm in Sunset Hills, Virginia. They used excess grain from the family estate to distill spirits. In 1934, after the Repeal of Prohibition, Abram Smith Bowman and his sons continued the family tradition and built a more modern distillery in Fairfax County, Virginia called Sunset Hills Farm. The Distillery was moved in 1988 and is now nestled in Spotsylvania County near the city of Fredericksburg, 60 miles away from the original location.
As a small and privately owned company, A. Smith Bowman Distillery continues the time-honored traditions on which it was founded. Considered a micro-distillery by today's standards, A. Smith Bowman produces an assortment of hand-crafted spirits distilled from only the finest natural ingredients and using the latest technology. This micro-distillery focuses on the production of premium spirits honoring the legacy of Virginia's first settlers. As Virginia's oldest and most award-winning distillery, its various brands have earned numerous prestigious awards over the years, including John J. Bowman Single Barrel, which received a gold medal at the 2019 San Francisco World Spirits Competition. For more information on A. Smith Bowman, please visit www.asmithbowman.com.