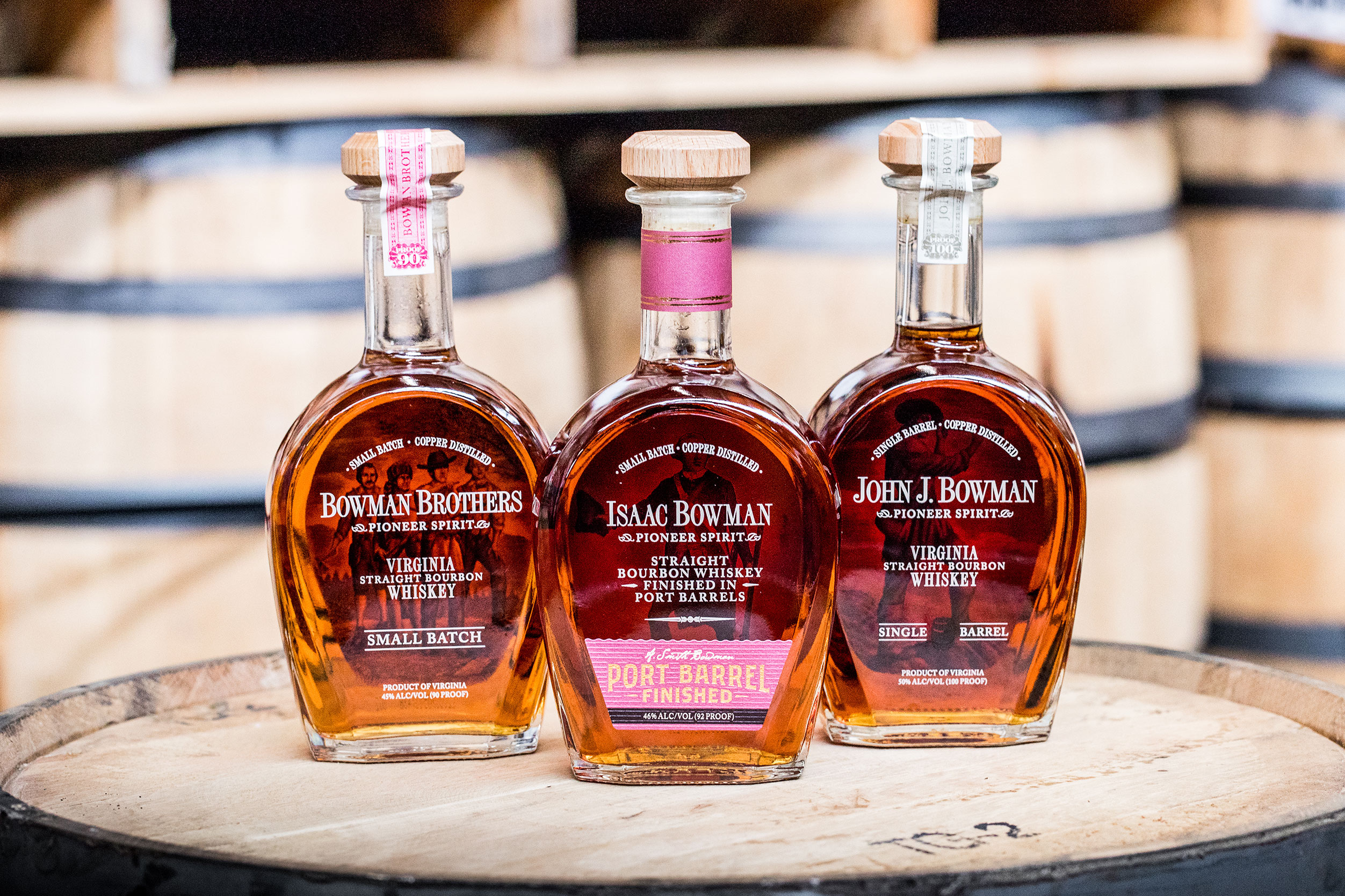 Three A. Smith Bowman Bourbons Awarded At North American Bourbon & Whiskey Competition
Two Bourbons Win Gold Medals and One Awarded Silver
FREDERICKSBURG, VA (Sept. 22, 2020) – Three A. Smith Bowman bourbons received medals at the 2020 North American Bourbon & Whiskey Competition (NABWC). John J. Bowman Single Barrel and Bowman Brothers Small Batch each received Gold medals, and Isaac Bowman Port Finish received a Silver medal.
"We are thrilled to accept these awards," Master Distiller Brian Prewitt said. "These medals are a testament to our team's commitment to producing quality spirits, and we are honored for that dedication to be recognized."
The NABWC promotes excellence in bourbon, whiskey, and moonshine through a double-blind competition and is based on a 100-point scale. The spirits are judged by styles and price categories, and this year's competition was judged virtually in light of COVID-19.
For more information about the 2020 NABWC, visit whiskeycomp.com.