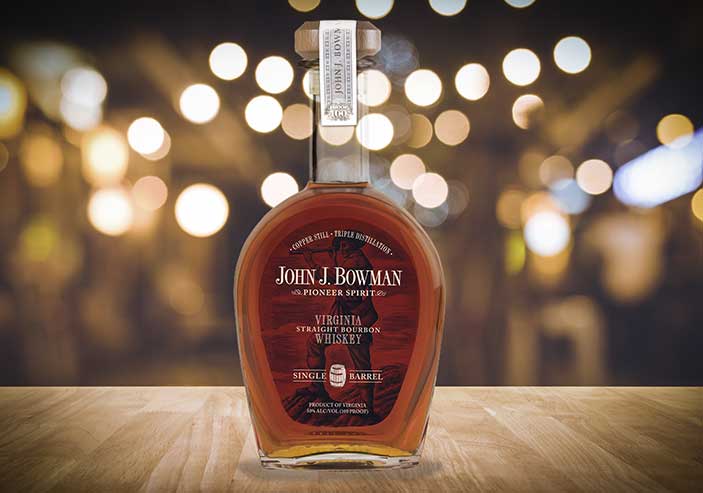 Whisky Magazine Names John J. Bowman America's Best Non-Kentucky Single Barrel Bourbon
A. Smith Bowman Distillery Highly Commended for American Visitor Attraction of the Year
FREDERICKSBURG, VIRGINIA (Feb. 19, 2020) – John J. Bowman Single Barrel Virginia Straight Bourbon Whiskey was named America's Best Non-Kentucky Single Barrel Bourbon at a recent ceremony in New York City where Whisky Magazine announced the 2020 American World Whiskies Awards.
At the same ceremony, A. Smith Bowman Distillery was highly commended for the magazine's 2020 Icons of Whisky Visitor Attraction of the Year, America.
"Producing quality spirits is our top priority, so we are thrilled our John J. Bowman is receiving recognition as the category winner," said Master Distiller Brian Prewitt. "It is also an honor to be runner-up for Visitor Attraction as we thoroughly enjoy sharing the distillery and our rich history with our guests on our complimentary tours."
Whiskies in each category were subject to blind tastings in a three-round judging process to reward and promote the world's best whiskies to consumers and trade across the globe. The winners from the World Whiskies Awards and the Icons of Whisky Awards America 2020 will now compete with counterparts from all over the world, and global winners will be announced March 26 in London. For more information about the World Whiskies Awards visit www.worldwhiskiesawards.com, and for more information about the Icons of Whisky visit www.iconsofwhisky.com.