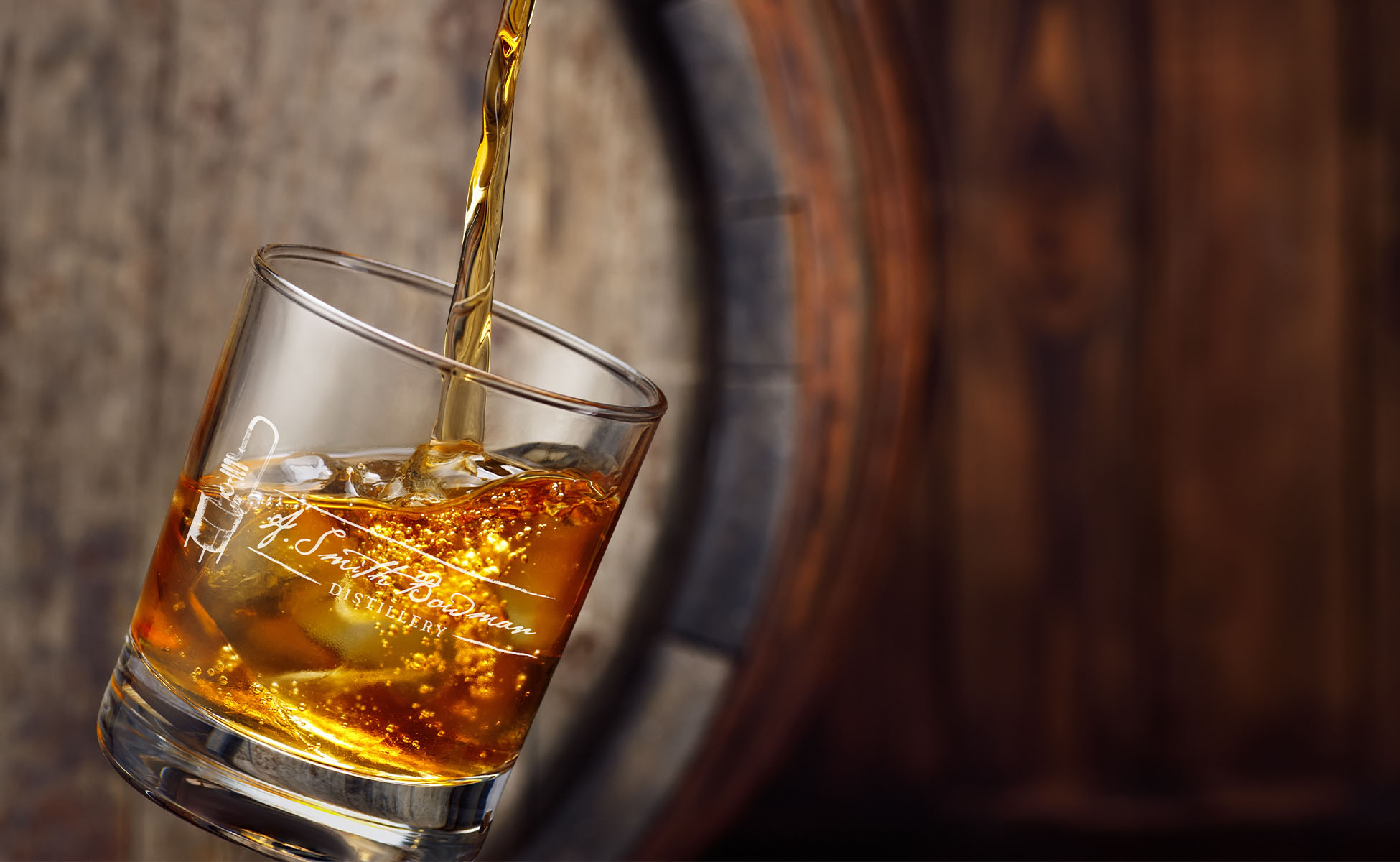 Dad's Drinking Bourbon Podcast Features A. Smith Bowman Distillery's Master Distiller, Brian Prewitt
FREDERICKSBURG, VIRGINIA (Feb. 23, 2022) – Our Master Distiller here at A. Smith Bowman Distillery, Brian Prewitt, talks bourbon with John Edwards on the Dad's Drinking Bourbon podcast after earning "World's Best Bourbon" two years in a row.
With more than 20 years of experience in the brewing and distilling industry, Brian found his home at A. Smith Bowman nine years ago. Before becoming our Master Distiller, he had his first taste of what life was like in the alcohol industry after graduating from Colorado State and working at local breweries. With barrels of experience and his thirst for more knowledge, he headed westward to America's Wine Country.
He completed the Master Brewers program at the University of California, Davis before spending the next decade working in the wine industry on the distillation side. But even with his limitless and innovative spirit, he always came back to bourbon.
Taking a chance, he applied for a job across the country where he moved his whole family to start his distilling journey with A. Smith Bowman. Since joining us, he has been experimenting with the distilling process and how variances affecting each warehouse make our bourbon bolder and better with every new flavor profile created — except for the hot sauce whiskey, which he jokingly keeps to "remind everyone to never make another batch of it." His love for experimenting within our warehouses is as rich as our award-winning John J. Bowman bourbon.
Our barrels aren't low and neither are our sights. A. Smith Bowman has a lot on the docket for the upcoming year including releasing another cask-strength and three Abrahams as well some experimental series. We'll continue to put ourselves on the map with our unique process and products that'll have people begging for bottles of our best bourbons. Grab a glass of your favorite Bowman bourbon and sit and sip while listening to Dad's Drinking Bourbon podcast to learn more about our Master Distiller at A. Smith Bowman, Brian Prewitt, before visiting our distillery.