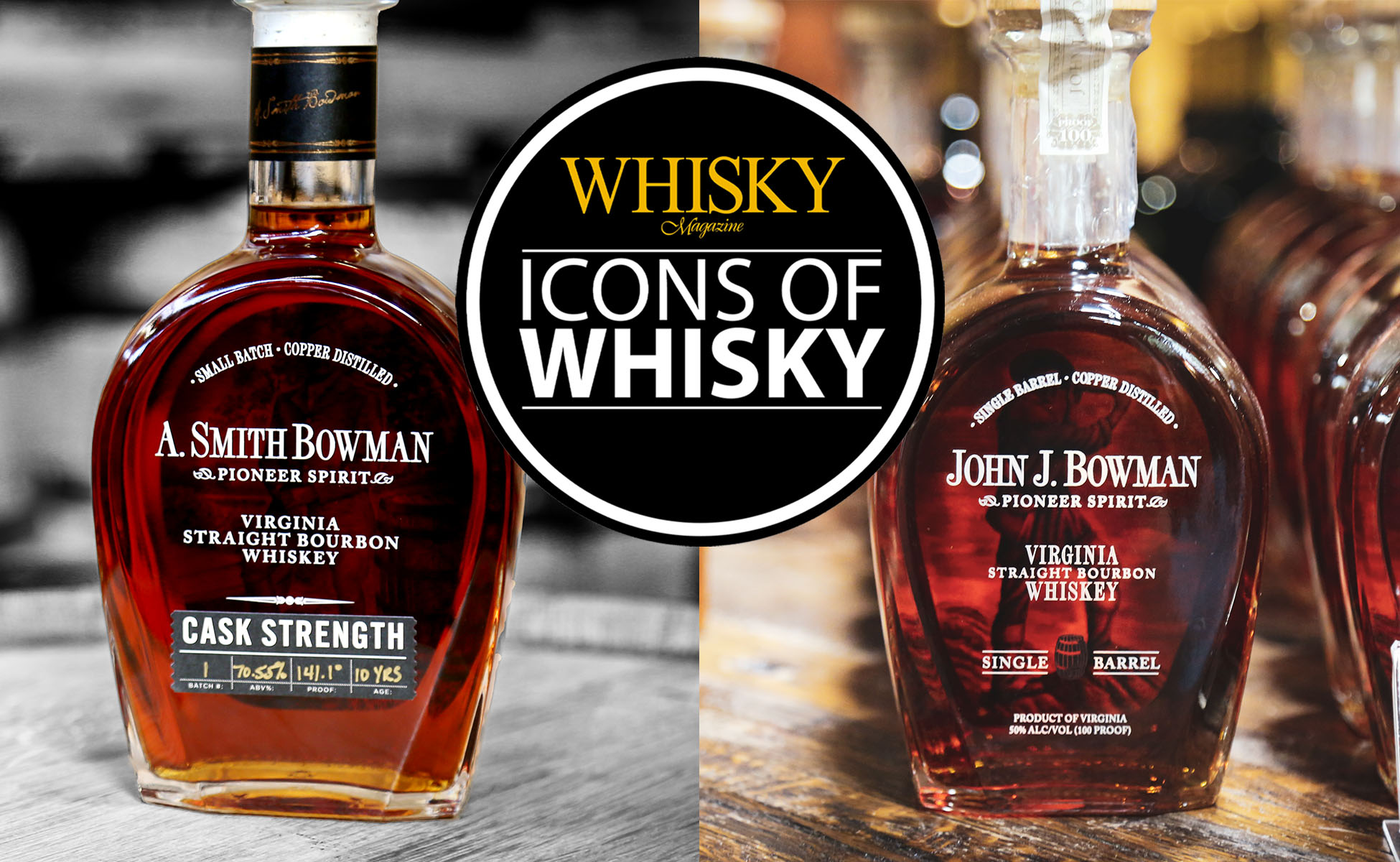 A. SMITH BOWMAN DISTILLERY HIGHLY COMMENDED FOR BRAND INNOVATOR OF THE YEAR BY WHISKY MAGAZINE
FREDERICKSBURG, VA (March 16, 2022) – The Icons of Whisky America by Whisky Magazine highly commended A. Smith Bowman Distillery for 2022 Brand Innovator of the Year at a virtual presentation held Feb. 8. The magazine also announced the 2022 America World Whiskies Awards, honoring two of the Distillery's bourbons.
A. Smith Bowman Cask Strength Virginia Straight Bourbon Whiskey, a new limited expression the Distillery added to its permanent portfolio in 2021, was awarded a silver medal and John J. Bowman Single Barrel Virginia Straight Bourbon Whiskey received a bronze medal.
"Experimenting is a core piece of who we are at A. Smith Bowman. We are constantly tinkering with ingredients and other variables to produce one-of-a-kind spirits," said Master Distiller Brian Prewitt. "It is an honor to be highly commended for Brand Innovator of the Year. We look forward to continuing to release new and innovative spirits."
Whiskies in each category of the World Whiskies Awards were subject to blind tastings in a three-round judging process to reward and promote the world's best whiskies to consumers and trade across the globe. The winners from the World Whiskies Awards and the Icons of Whisky Awards America 2022 will now compete with counterparts from all over the world, and global winners will be announced March 24 in London. For more information about the World Whiskies Awards, visit worldwhiskiesawards.com, and for more information about the Icons of Whisky visit iconsofwhisky.com.