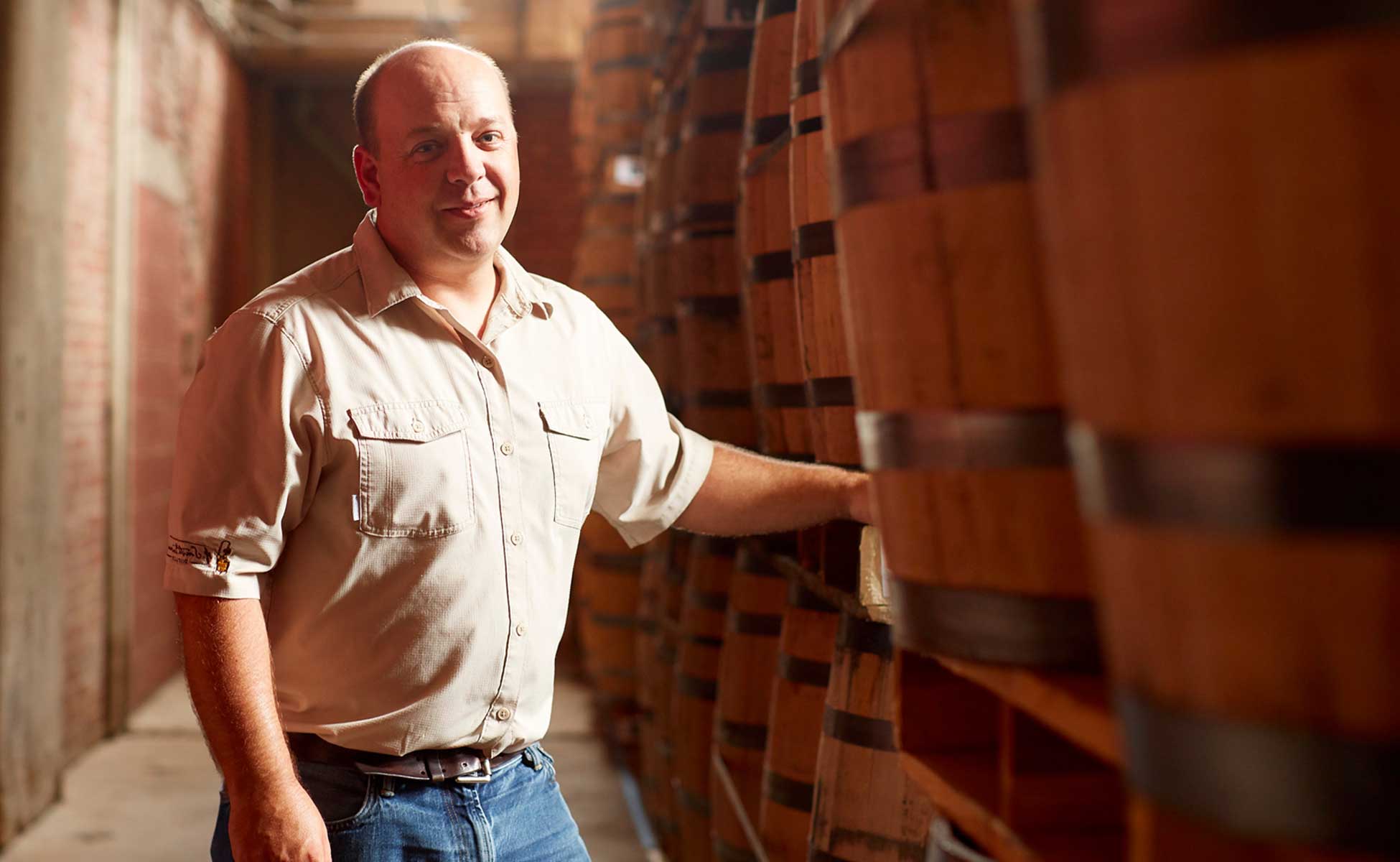 A. Smith Bowman Distillery's Brian Prewitt Appointed to the Virginia Spirits Board by Gov. Ralph Northam
FREDERICKSBURG, VA (Sept. 23, 2020) – Brian Prewitt, Master Distiller for A. Smith Bowman Distillery in Fredericksburg, Va., has been appointed by Governor Ralph Northam to the Virginia Spirits Board, which is tasked with fostering the development of the Virginia spirits industry by expanding spirits research, increasing education, and promoting the production of ingredients necessary for alcohol distillation and the production of spirits in the Commonwealth.
Prewitt has served in numerous advisory board roles over his career including past positions with the Fredericksburg Regional Tourism Partnership and the Virginia Distillers Association legislative advisory committee. He also served as past president of Fredericksburg's Grapes & Grains Trail.
The Virginia Spirits Board, which was established by the Virginia General Assembly earlier in 2020, is composed of the Commissioner of Agriculture and Consumer Services, the CEO of the Virginia Alcoholic Beverage Control Authority, and nine gubernatorial-appointed non legislative citizens who represent coopers or maltsters and owners or operators of distilleries. Besides Prewitt, recent appointees include Jeff Bloem, founder and maltster of Murphy & Rude Malting Co.; Joshua Chandler, plant manager of Speyside Bourbon Cooperage, Inc.; David Cuttino, co-founder and CEO of Reservoir Distillery; Bill Karlson, owner of KO Distilling; Kara King, creative director of Ironclad Distillery; Gareth H. Moore, CEO of Virginia Distilling Co.; and Scott Harris, co-founder and general manager of Catoctin Creek Distilling Company.
"Being selected for this inaugural board is an honor and I'm looking forward to working with our partners at Virginia ABC helping our Commonwealth's distilling industry continue to thrive and get the positive attention it deserves," Prewitt said.
Prewitt has more than 20 years of experience in the brewing and distilling industry. Before taking the helm at A. Smith Bowman Distillery in 2013, the Colorado native worked at the New Belgium and Great Divide brewing companies as well as E&J Distillers in Modesto, Calif. Prewitt has an undergraduate degree in food science from Colorado State University and has completed the master brewers program at the University of California, Davis. Under his leadership, Virginia's oldest and most award-winning Distillery has earned recognition from around the world for its spirits, as well as the 2019 Distillery of the Year recognition by the Virginia Restaurant, Lodging & Travel Association (VRLTA).